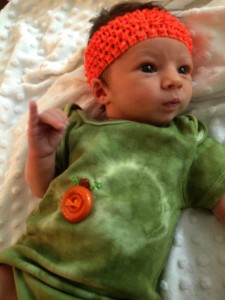 Babies are so adorable when they are dressed to celebrate the holidays.  This pumpkin onesie creation for Halloween is super cute as well as quick and easy.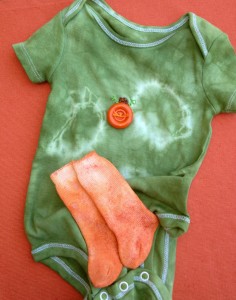 Directions to make the pumpkin onesie:
All you need is a onesie, embroidery floss and a large Outrageous Orange button .  If you want to put your pumpkin on a green onesie and you can't find one, you can dye one.  That is what I did first.  I used Rit Dye's Apple Green and tie dyed it in a mason jar.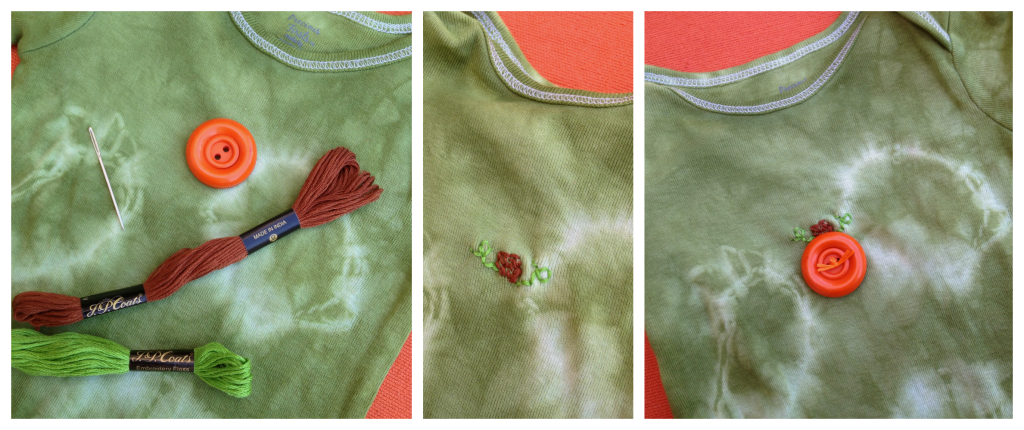 It is best to embroider the stem and vines first and then add your button.  My favorite floss is embroidery floss by Coats and Clark!  I think the little pumpkin is just simply so adorable. So make your little pumpkin a onesie today.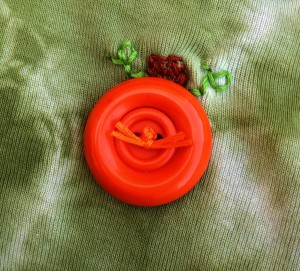 Happy Pumpkins, Buttons and Stitching,
Laura