July is a great month to get a head start on those Christmas decorations and using BUTTONS in your creations is always FUN!  For this project I am using a Styrofoam Ball, Glitter, Kreinik Thread, Beacon Adhesives and beautiful BUTTONS!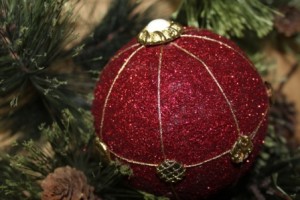 Supplies:
Buttons Galore and More Buttons: Fancy Gold Grab Bag GB102
6″ Styrofoam Ball
Gold Thread by Kreinik
Fast Finish Decoupage byBeacon Adhesives
Quick Grip Adhesive by Beacon Adhesives
Red Ultra Fine Glitter by Clearsnap
Skewer
Scissor
Instructions: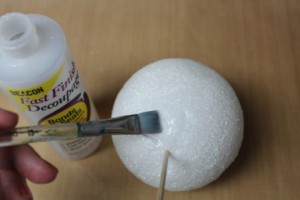 Apply Fast Finish Decoupage to entire Styrofoam Ball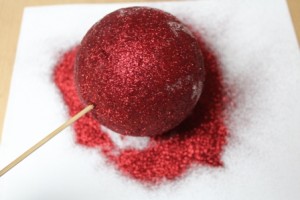 Place Styrofoam ball onto skewer.  Sprinkle Glitter to cover; let dry.  Apply second coat of Fast Finish Decoupage; let dry.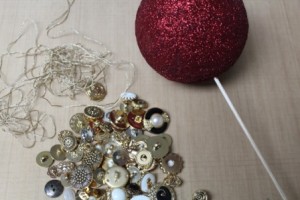 Choose thread of choice and buttons.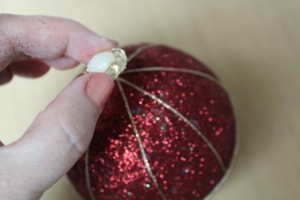 Wrap thread around ball making 8 sections, then around center to create 16 sections.  Glue white and gold buttons at the top and bottom of ball where all threads meet.  Glue gold buttons around center where threads meet; let dry.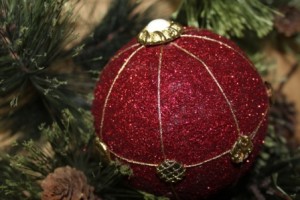 You have a beautiful ornament for your tree or a gift….Enjoy!