Button snowman gift tags with buttons and felt are easy to make. These cute gift tags will take your gift giving to the next level and when the gifts are unwrapped, the tags can be used as tree ornaments. I love it when things can be multi- purpose. The nice thing about a button snowman is that he can be used past Christmas.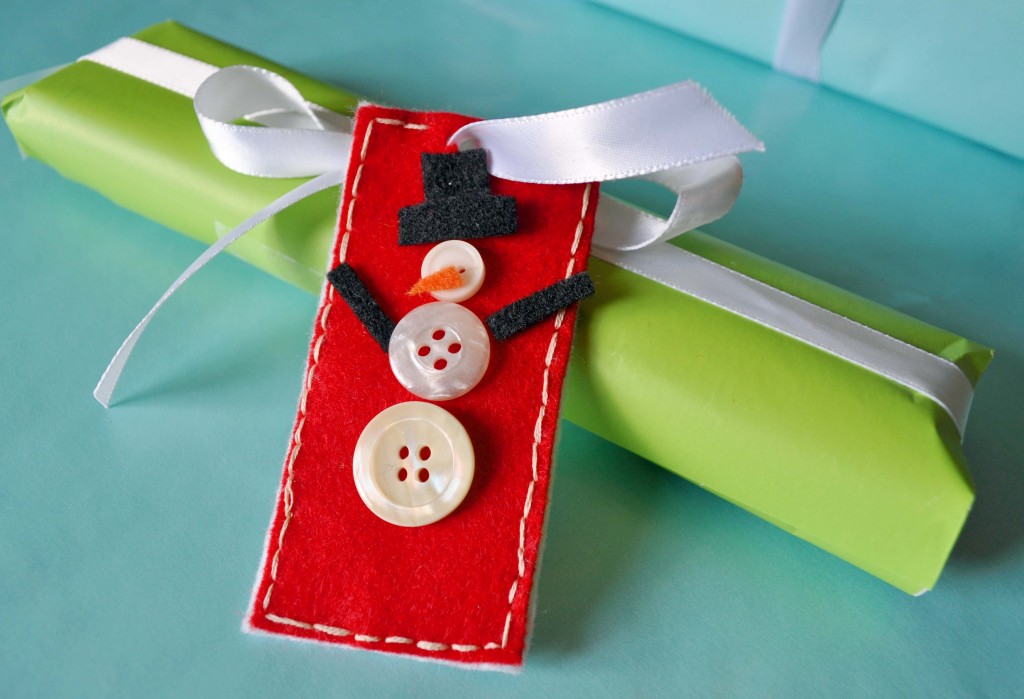 Here's how to make button snowman gift tags:
Supplies:
Two pieces of felt cut into a 3″ x 5″ rectangle
Three white buttons. 1 Small, 1 medium and 1 large sized look the best
Glue
Scrap pieces of black felt , cut into a 1 small square, 1 small rectangle, and two long rectangles
Scrap piece of orange felt, cut into a 1 small triangle
Embroidery floss and basic embroidery supplies
Printer paper, cut to approximately, 2.25″ x 4.25″
Hole punch
Ribbon
Instructions:
Glue buttons onto felt. The smallest button is the head of the snowman.
Glue on small black square of felt for the top hat.
Glue on small black rectangle of felt for the brim of the hat.
Glue on two long rectangles as arms.
Glue on small orange triangle for the carrot nose.
Print or write on printer paper (this is where you would write the "to" and "from" of the gift.
Stitch the paper onto the second rectangle of felt.  You can either hand-stitch it or use your sewing machine.
Place the blank backs of the felt rectangles together.  Stitch (I used a running stitch) or glue together.
Punch a hole into the top of the tag, and run a ribbon through it. Attach it to your gift or hang it on the tree.

After making the button snowman gift tags, I came up with a few other tag ideas:
Ric Rac and green buttons make a cute Christmas Tree tag.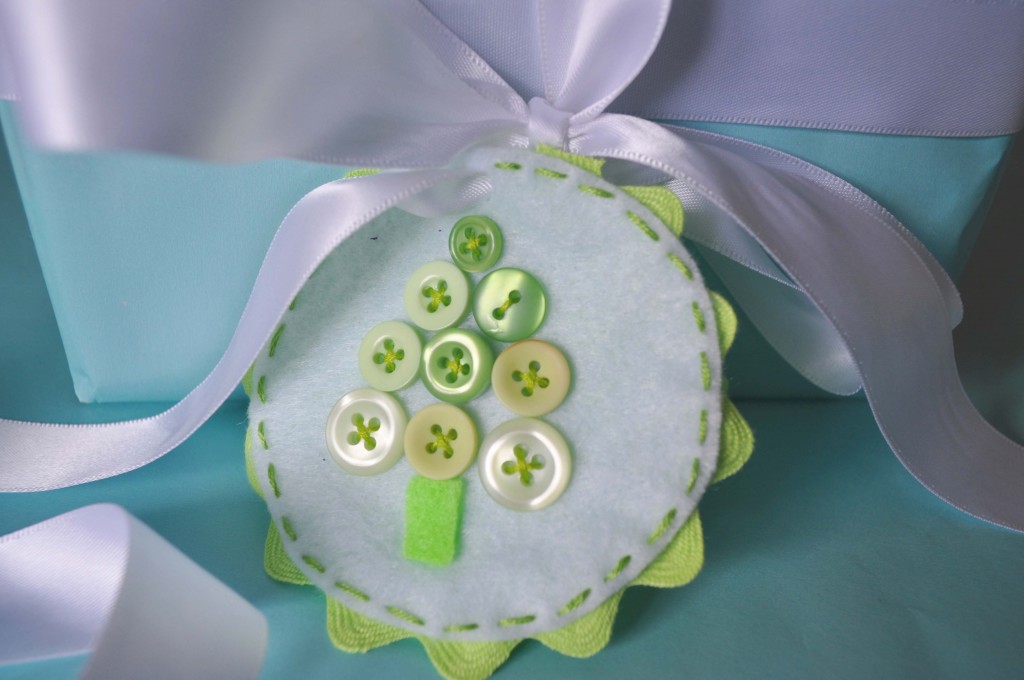 Isn't the back cute?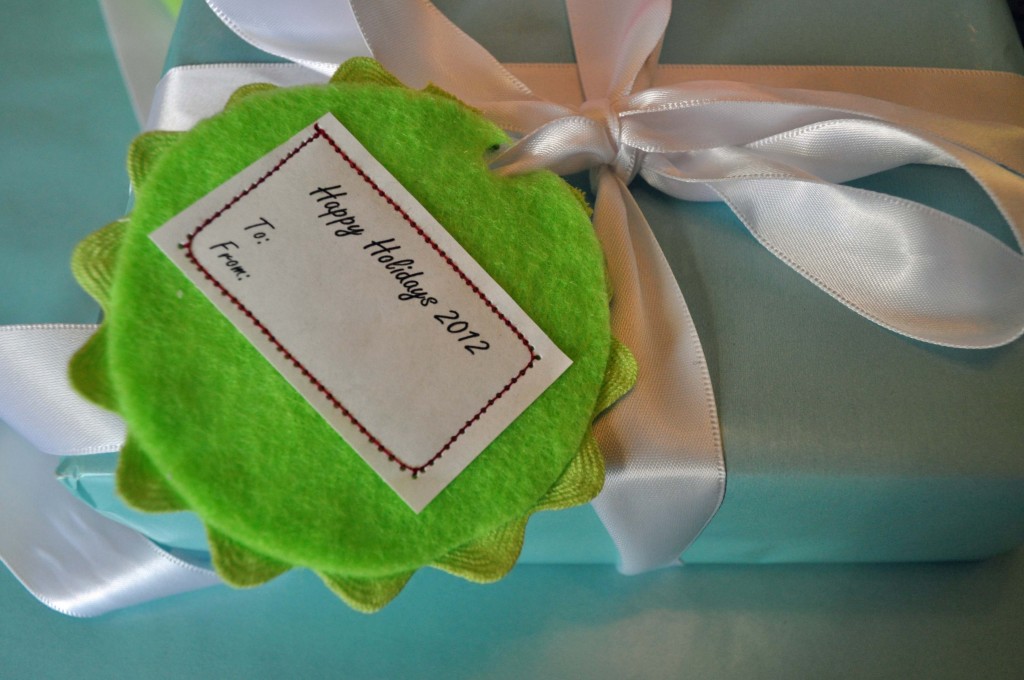 Some garland really makes this Christmas Ornament gift tag sparkle!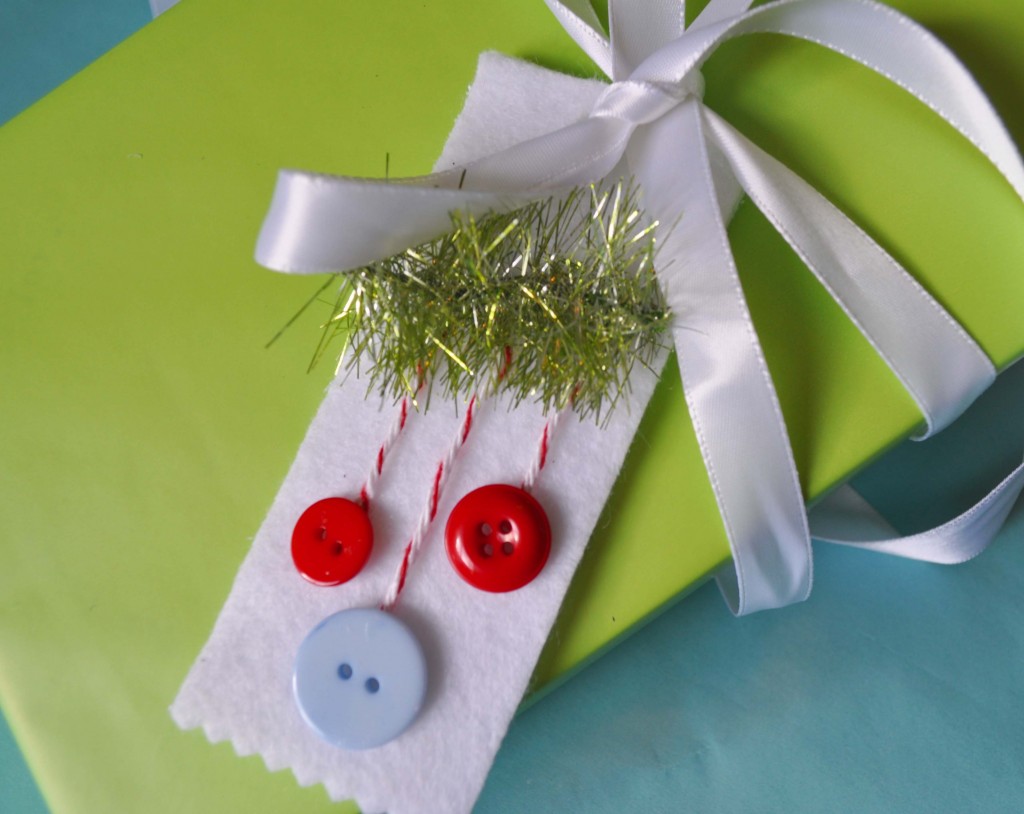 Have fun and let your holiday spirit take control!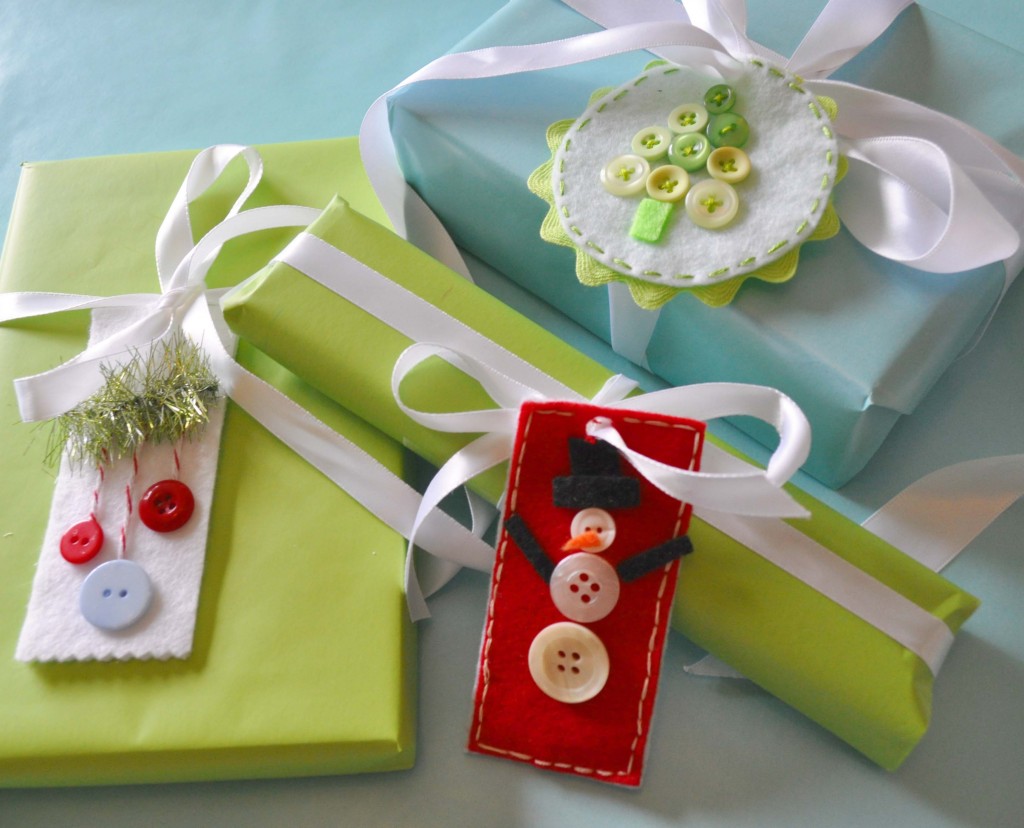 Thanks for taking the time to look at the button snowman gift tag and the other ideas too.