It's back to school time already!  How can that be?  Every year I promise myself I'll be more organized, so this year I designed a homework organizer for my daughter to keep all her homework supplies in.  It's so cute, I think my daughter might even be motivated to do her homework!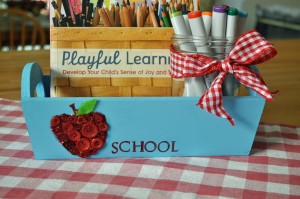 Supplies for homework organizer
Wood crate
Paint-I used Apple Barrel Paint in Parrot Blue
Red glitter
Markers
Small piece of green felt
Letter stencil
Instructions for homework organizer
1. Paint the crate.  Set aside to dry.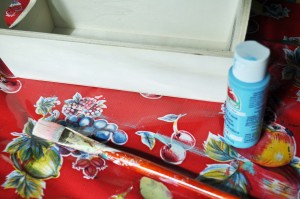 2. Once crate is dry, sketch an apple shape on the front of the crate.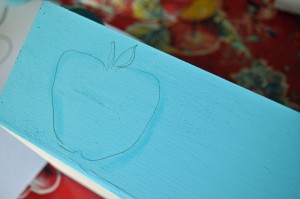 3. Fill the shape with buttons, using glue craft glue to secure the buttons onto the crate.
4. While glue is still wet, sprinkle glitter over the apple shape.  This will fill in the holes between the buttons and give it some sparkle.  Instead of loose glitter, you can also use glitter glue to fill in the spaces.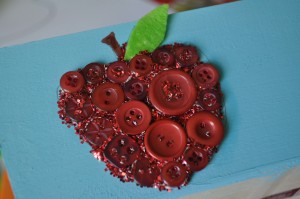 5. Using a marker, draw a stem on your apple.
6. Cut out a small leaf shape from the green felt and glue it onto the stem.
7. Using letter stencils and markers, spell out school or your child's name onto the crate.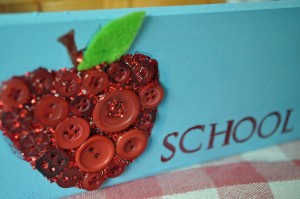 Thanks for getting crafty with me today!  For more button crafts, stitching and lifestyle ideas visit me on my blog at www.laurabraydesigns.com.