The Fourth of July is right around the corner, and for many of us that will mean taking our food outdoors for a party!
A $1 bucket can be a practical and festive way to hold your party's utensils, with the addition of some jute ribbon – and of course, buttons!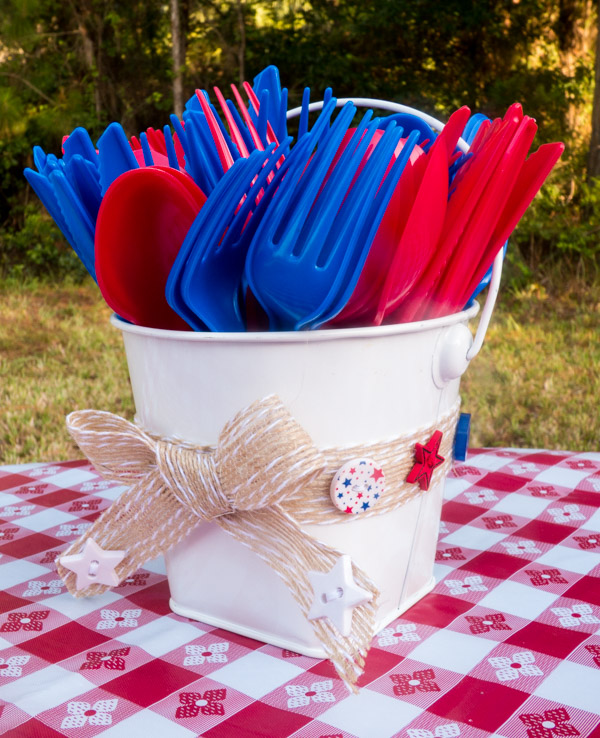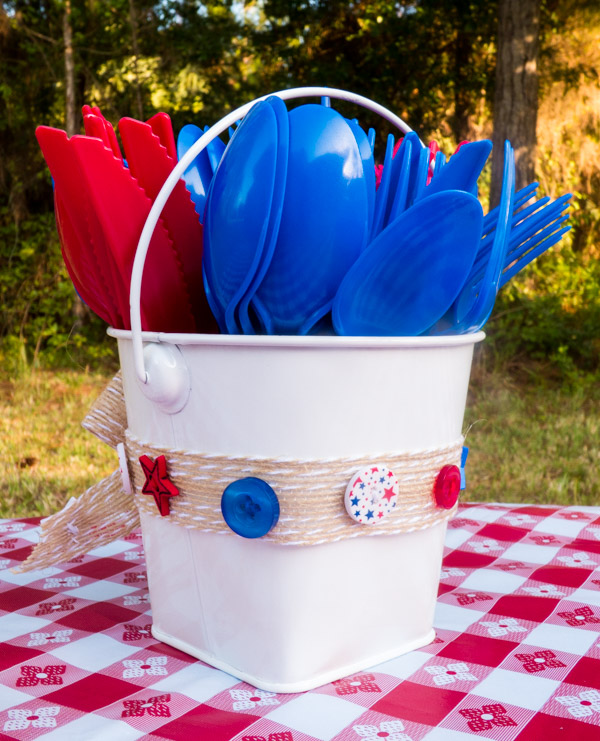 Buttons used in this project came from the Buttons Galore Patriotic Value Pack.
Constructing this project is easy:
1. Cut a length of ribbon that will fit around your bucket. Sew patriotic themed buttons from the Patriotic Value Pack along the middle 3/4 of it. Use adhesive dots to adhere the ribbon around the bucket.
2. Cut another length of ribbon, and tie into a bow. Sew star buttons to the end of the bow's streamers.
This concept could be adapted for plenty of holidays just by changing button theme pack. Need a utensil holder for that holiday buffet? Try the Christmas Button Grab Bag instead. Or make it a holder for Halloween candy with the Scary button assortment. The options are as limitless as our button selection!
The following two tabs change content below.
Nancy Nally
Nancy Nally is the social media manager of Buttons Galore, and the owner of Nally Studios LLC., which publishes ScrapbookUpdate.com and CraftCritique.com.
Latest posts by Nancy Nally (see all)