Remember that Autumn photo frame I shared awhile back? Well, it's past time to decorate it for Christmas! This rotating seasonal decorative frame is so easy to to decorate to bring a seasonal spark to your home decor.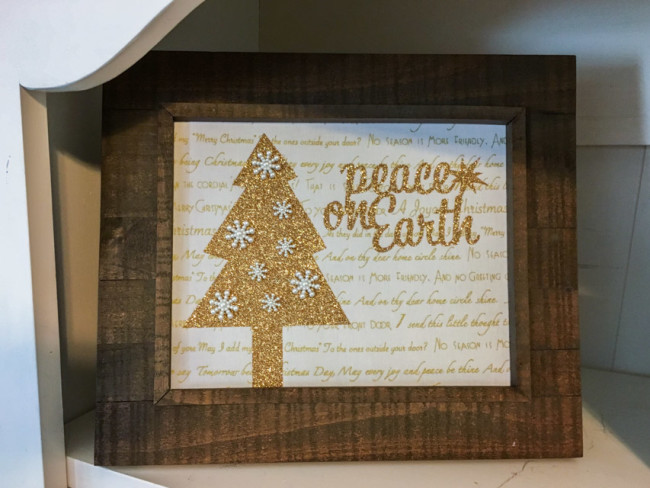 Supplies:
Fabric: Season's Greetings collection by Benartex
Cricut Design Space Cutting Files (Tree, Peace on Earth)
Cricut Gold Glitter Iron-On
Heat n' Bond Craft – Extra Firm
Instructions:
Cut an 8″x 10″ piece of the background fabric. Iron Heat n' Bond to it to stabilize it.
Use die cut machine to cut tree and phrase out of glitter iron-on. Iron in place on on background.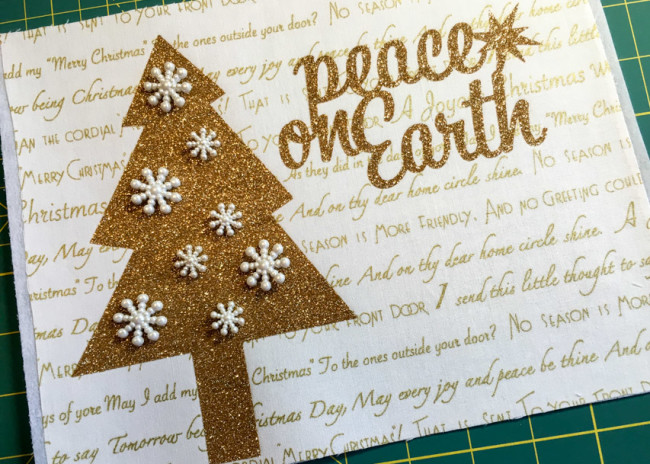 Carefully remove shanks from snowflake buttons using scissors or a button shank remover. Adhere on Christmas tree in random pattern using hot glue gun.
For an brighter look than the gold and white theme, try making ornaments out of bright red buttons!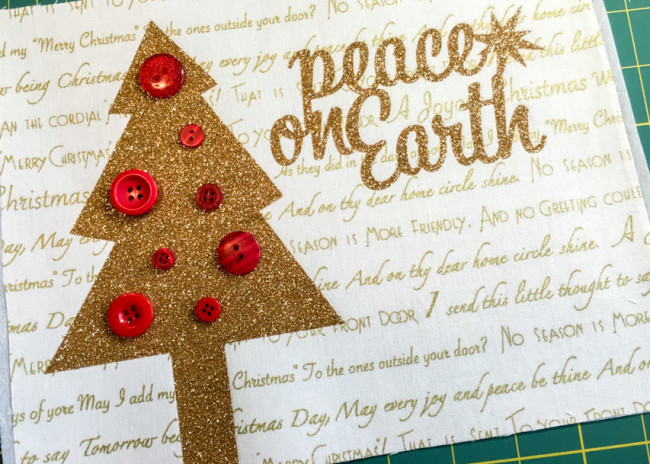 Trim off any excess interfacing around the edge of the fabric.
Insert the sheet into the frame, and enjoy your Christmas photo frame!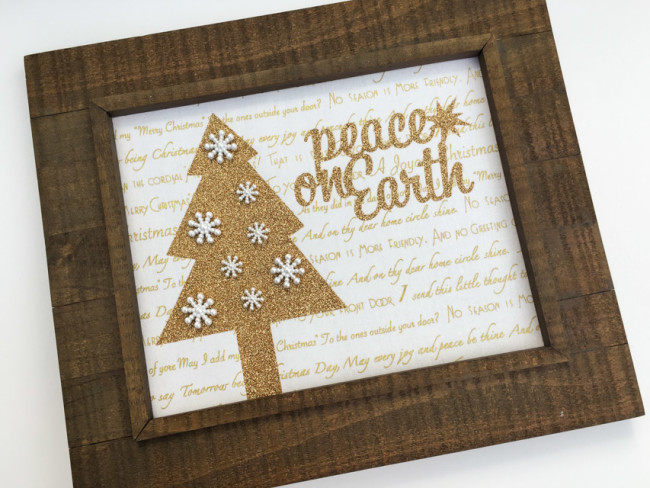 I'll be back in January with a seasonal Valentine's addition for your frame! In the meantime, we'll have plenty of exciting things going on here on the blog as the Craft & Hobby Association in early January gets closer…starting with a big announcement tomorrow (Monday) here on the blog! Don't miss it!