I could not be more excited that 28 Lilac Lane is now shipping to stores! I can't wait to see what everyone creates – there is a whole world of crafty possibilities awaiting inside each and every kit. One of my favorite ways to play with the line is to accent a single stamped and colored image on a card, tag, or small canvas décor piece.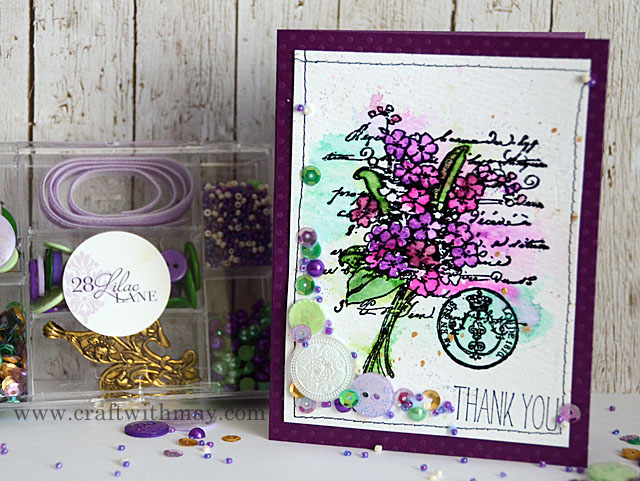 Today I have a video tutorial for a 28 Lilac Lane card featuring some lilac coloring and one of my favorite 28 Lilac Lane kits, French Quarter. My tip for keeping your embellishments in a tight cluster is to begin with the largest elements, and work smaller. This lets me fill in the gaps and create clusters almost effortlessly! Thanks to the variety of sizes in the kits from bigger buttons down to tiny seed beads, I've always got something that works!
I hope that you've enjoyed this 28 Lilac Lane card video tutorial and that I've inspired you to do a bit of coloring as well as some fun embellishing. Happy Crafting!