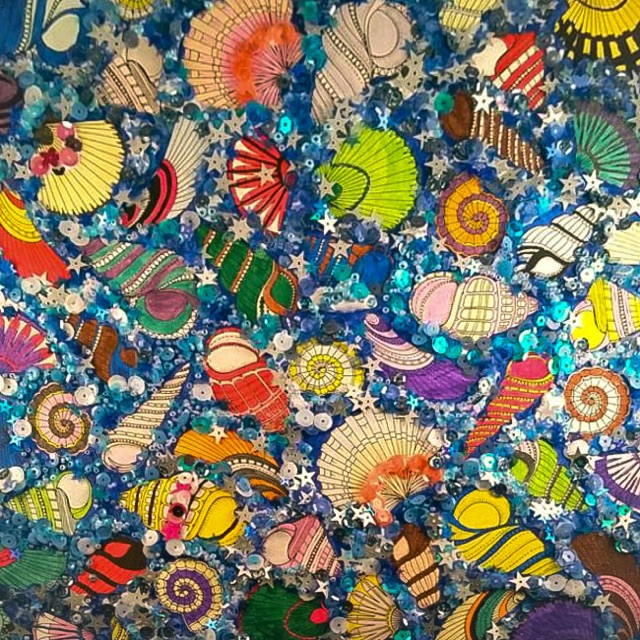 This project combines two of my favorite things: coloring and sequins! Using a pre-printed canvas, markers, and new sequins from 28 Lilac Lane, I made a fun project that is an easy way to decorate an ocean-themed room. This project is so easy that even the kids can do it!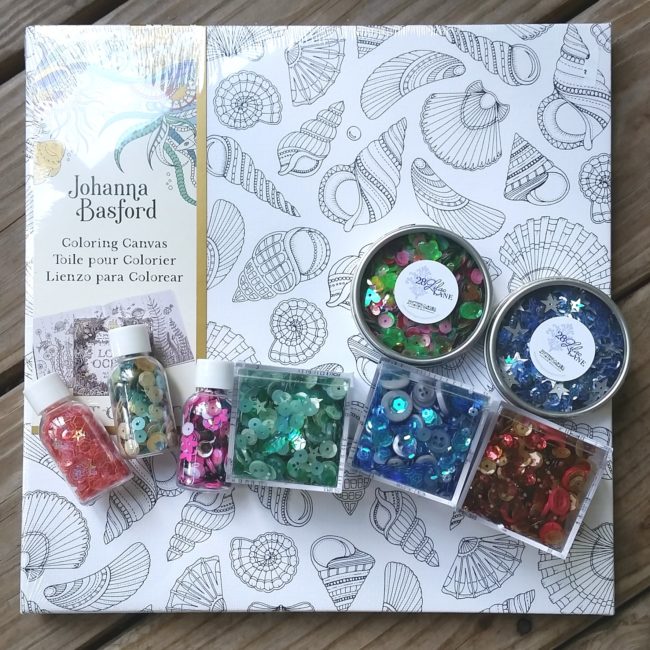 To make this project, you will need:
Johanna Basford "Lost Ocean" Coloring Canvas
clear drying glue
markers
How to:
Color in the coloring canvas using markers. 
Fill in "water" areas of the canvas with clear drying glue. Only work on a small section at a time so the glue doesn't dry before sequins have been applied.
While the glue is still wet, shake on sequins from the 28 Lilac Lane Sequin & Bead Mixes and the 28 Lilac Lane Sequin Tins. When the glue has dried, shake off the excess sequins onto a piece of paper. You can then reuse those sequins!
Use clear drying glue to mark accents on selected seashells on the canvas. Use sequins from the 28 Lilac Lane Sequin Tins. Shake off the excess.
This canvas was so fun to make. I absolutely love to color so I really enjoyed getting out of coloring books and onto a canvas, and the addition of a little sequin bling just makes it even better!