A whole year has gone by!  Wow.  It seems like yesterday when I was making this spider for the 2013 Halloween Popcorn Box Blog Hop!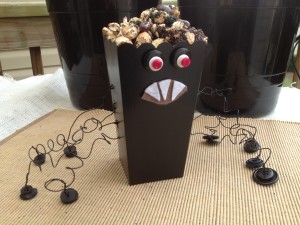 Well, it's here again and I am loving this little box that I created as a pumpkin filled with….BUTTONS!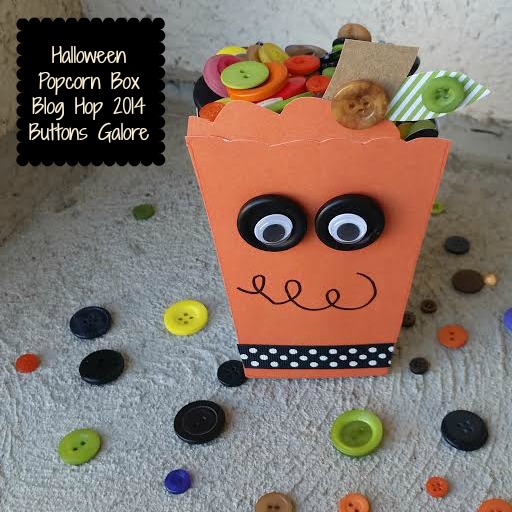 There are LOTS Of great creative inspiring projects this year!
And you can enter to win a fabulous prize too! a Rafflecopter giveaway
Buttons Make Everything Funner,
Laura